[container extra="row"]
[two_third extra="" anim=""][paragraph extra="lead"]Cape Conservation Corps envisions a community where residents:[/paragraph]
[paragraph extra=""]
Have pride, appreciation and passion for our natural spaces.
Understand and own our individual impacts on our environment and quality of life in Cape St. Claire.
Eliminate destructive stormwater runoff and erosion from our properties.
Eradicate invasive plant species from the landscape of Cape St. Claire and plant native species everywhere.
Nurture healthy beaches, streams and woodlands for the benefit of our community and children.
[/paragraph][/two_third]
[one_third extra="col-sm-4 hidden-xs" anim=""]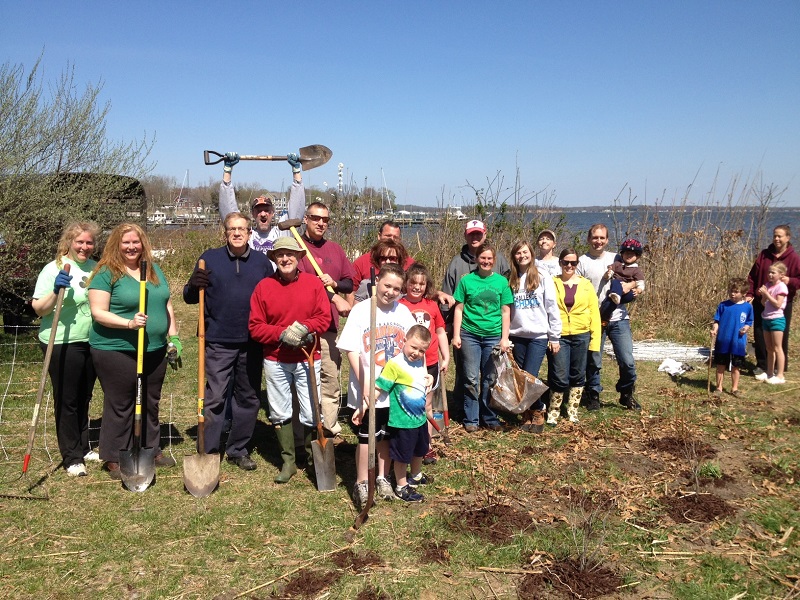 [/one_third]
[/container]
[container extra="row"][heading icon="fa-comments" type="standard" size="h1″ extra="lead"]Why You Should Join Us[/heading][one_third extra="" anim=""]
[paragraph extra=""]
[icon_box icon_image="fa-globe" title="Think global, act local" description="Understand and own your individual impact on our environment and quality of life in Cape St. Claire." type="label-info"]
[/one_third]
[one_third extra="" anim=""]
[icon_box icon_image="fa-umbrella" title="Storm water: Slow it down, spread it out, soak it in" description="Improve the health of local waterways by eliminating storm water run off and erosion from our properties." type="label-warning"]
[/one_third]
[one_third extra="" anim=""]
[icon_box icon_image="fa-pagelines" title="Restore healthy woodlands" description="Eradicate invasive plant species from the landscape of Cape St. Claire and plant native species everywhere." type="label-success"]
[/one_third]
[/container]